FAQ
Will it work on your device?
You can read the eBooks on a number of devices, like your iPhone, iPad, and Android phones. You can also read them online.
How do I use it?
Login with your personal account, and navigate to your bookshelf. Locate your eBook, on your bookshelf, and click the 'Read' button to start reading it.
Refrigeration Plant Operator [Ed. 4]
Book Set
• Refrigeration Plant Operator Plant [Ed.4]
This book set is offered at a discounted price which is lower than the  total price of purchasing the individual books.

The content of Refrigeration Plant Operator (RPO) Edition 4 follows the syllabus structure to prepare students to challenge the SOPEEC interprovincial Refrigeration Operator Certificate of Competency. This syllabus is shared with the Ontario Technical Standards and Safety Authority (TSSA) Refrigeration Operator Class B Operating Engineer Certification.

This edition comprises of four books that can also be purchased individually.

Book 1: Refrigeration Plant Basics

Book 2: Applied Concepts of Refrigeration

Book 3: Refrigeration Plant Support Systems

Book 4: Heating, Ventilation, and Air Conditioning (HVAC)

Each chapter includes self-tests, where appropriate, that are designed to test your understanding. The end of each chapter also contains a set of questions for you to work through. Mathematical examples with fully worked out solutions are provided to help you understand the concepts.

With this purchase, you will receive 12 months of access to online learning media and self‐assessments.

For a comprehensive outline of this book and the topics included, see its outline. This product is also available as an eBook.

Important Note: Refrigeration Plant Operator Edition 4 and the Refrigeration Plant Operator Edition 3 set are the only single source of learning materials approved by both IPECC and SOPEEC to meet the syllabus and curriculum standards required to successfully prepare for:

The inter-provincial Refrigeration Operator Certificate of Competency examinations
The TSSA Refrigeration Operator Class B Operating Engineer Certification examination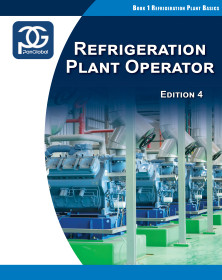 Book + Resources
Refrigeration Plant Operator-Book 1 [Ed. 4]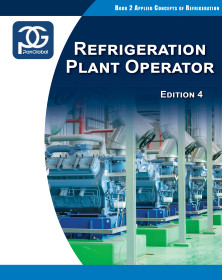 Book + Resources
Refrigeration Plant Operator-Book 2 [Ed. 4]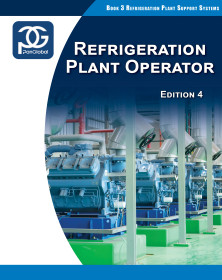 Book + Resources
Refrigeration Plant Operator-Book 3 [Ed. 4]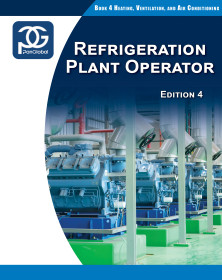 Book + Resources
Refrigeration Plant Operator-Book 4 [Ed. 4]