FAQ
Will it work on your device?
You can read the eBooks on a number of devices, like your iPhone, iPad, and Android phones. You can also read them online.
How do I use it?
Login with your personal account, and navigate to your bookshelf. Locate your eBook, on your bookshelf, and click the 'Read' button to start reading it.
High Pressure Power Engineering Set (USCS)
Book Set
• High Pressure Power Engineering Set
This 3-volume set has been reviewed by NIULPE and acknowledged as meeting the knowledge requirements tested for in the NIULPE 4th Class Power Engineer certification examination.
These learning materials are suitable for use in a self-directed learning program, however, managed learning support is also available.
Purchase of the textbook set also includes 12 months unique access to additional online resources, including both learning media and computer graded Self Assessments.
For a comprehensive outline of each book and the topics included in the 4th Class textbook set. 

Outline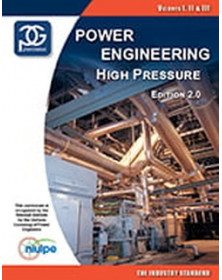 Book
High Pressure Power Engineering Set (USCS)